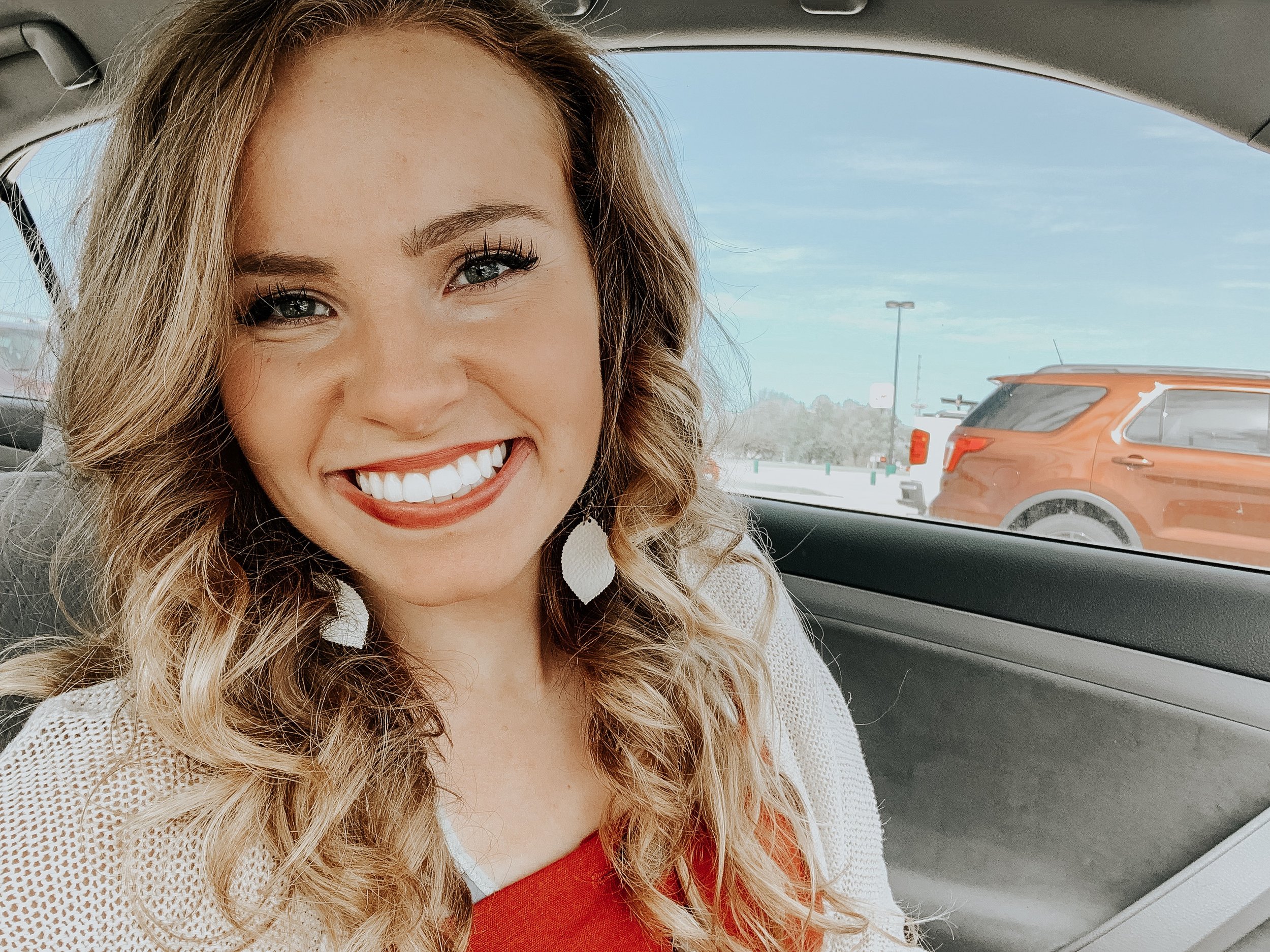 My name is Madison, & I'm a 22-year-old woman from a small town in Iowa with a big heart for faith & family. I'm a strengths enthusiast, giant kid at heart, happy follower of Christ, & I help people show up & use the strengths God has given them for lives of positivity and purpose.
I created this site to help you show up & utilize these gifts & strengths. You can feel inspired, uplifted, & enlightened here as you read about other people's faith & life stories as well as my own. I'm so excited to share them with you & help you discover and best live out those strengths, and I'm so, so happy you're here!!
the story
When I turned 13, I started keeping a journal that I wrote in every day. I have continued to do so to this day and have stacks and stacks of journals filled with my scribbles, stories, and prayers (and a lot of embarrassing stories).
One thing I always wanted to do was write a book. I wasn't exactly sure what I wanted this book to be about, but it was on my heart when I turned 19 to start writing it. I was on a run about a block away from my house one day when I prayed to God and just asked that He'd tell me what I was supposed to write about. It wasn't five minutes later before I had the exact idea for my book and all that it would entail. I decided to take this idea and passion for writing and use it to bless the kids at the University of Iowa Stead Family Children's Hospital.
So I ended up writing a devotional book, focusing on things many people struggle with. Blessings were bound in the writing with subjects including faith, love, beauty, confidence, perseverance, positivity, and radiance while blessings were bound to happen to both the reader and the kids at the hospital. I went to work and published the book, donating 50% of all the proceeds to those kids.
While waiting for the book to be published, I really missed writing. I decided to launch a blog just to fuel that passion and inspire, uplift, & enlighten other people. The blog, which I also called "Bound Blessings," took off and went viral. It has now affected millions of people in almost every country. God has truly shown me that when we are rooted in Him, we are bound to be a blessing to others and bound to be blessed! I pray that Bound Blessings helps you feel this too!!